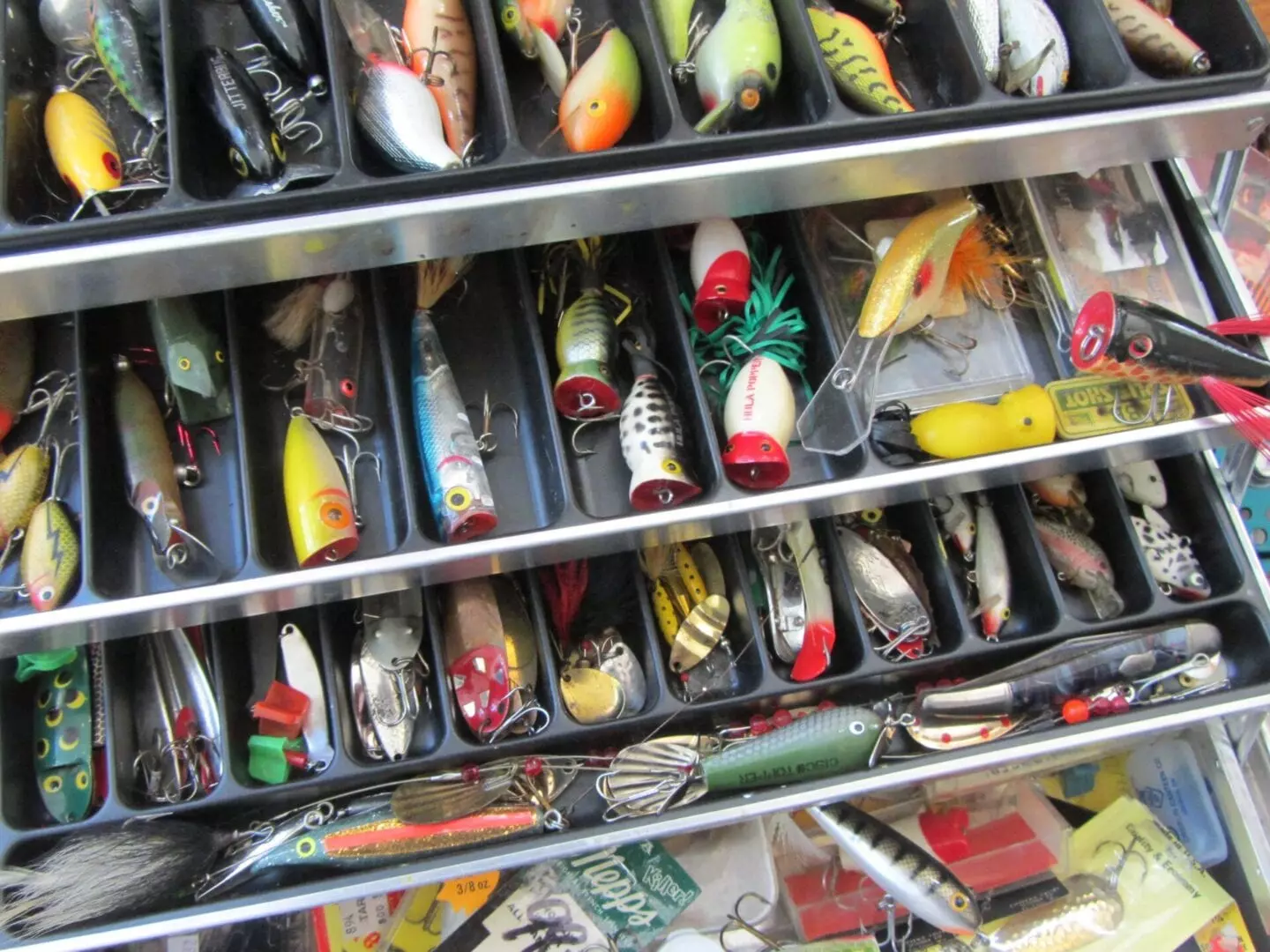 We know that selling a big collection of used fishing gear can be difficult and time consuming to process on your own. We make it easy to sell your antique tackle to the Tackle Collection. We offer a fair price for your entire collection and pass it on our collector's around the globe.
The Tackle Collection in Lafayette, Colorado is a unique business offering fair prices for your vintage and modern fishing related items. We have earned a Top Rated Seller status on eBay and have a loyal following all over the world. So no matter what size collection you or a loved one has acquired, we're here and ready to help you find a Solution for your Tackle Collection blues.
In some cases we offer consignment for those bigger or harder to move items. This allows us the opportunity to find the right buyer and realize the potential of your bigger ticket items. Give us a call so we can discuss your needs.
We specialize in selling vintage tackle. If you want to sell your old tackle, we're happy to buy collections of all sizes, both vintage and newer items. Our customers come to us from all over to buy new and interesting pieces for their collection. When you sell a collection of fishing gear to the Tackle Collection, you can be sure it is going to a good home. So what are you waiting for? Sell us your old tackle and put money in your pocket.
Call us today at (303) 669-8832 to get started.
Items We Are Currently Buying
We are constantly updating our inventory as we ship items daily.
Do you have items like the ones in the three photos below? Give us a call or send us an e-mail.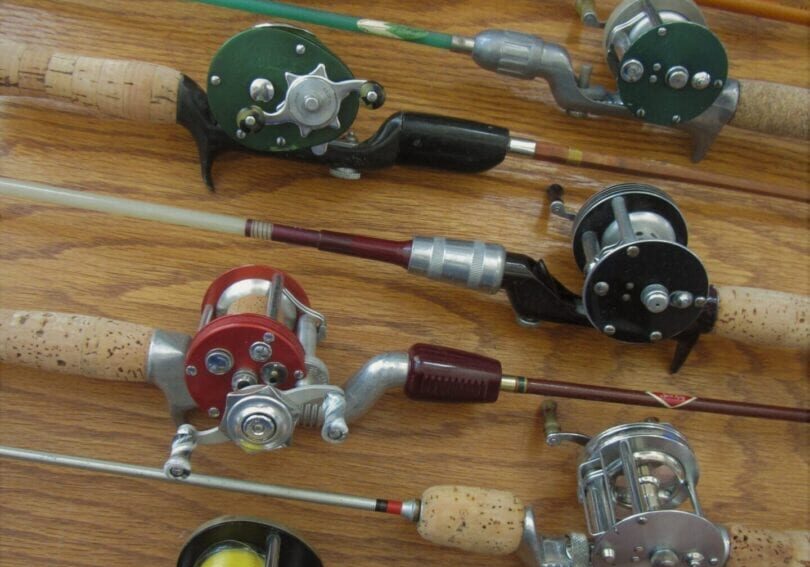 From Bamboo to Carbon Fiber Fishing Rods our ever changing variety of quality rods and reels keeps it interesting and keeps our buyers watching.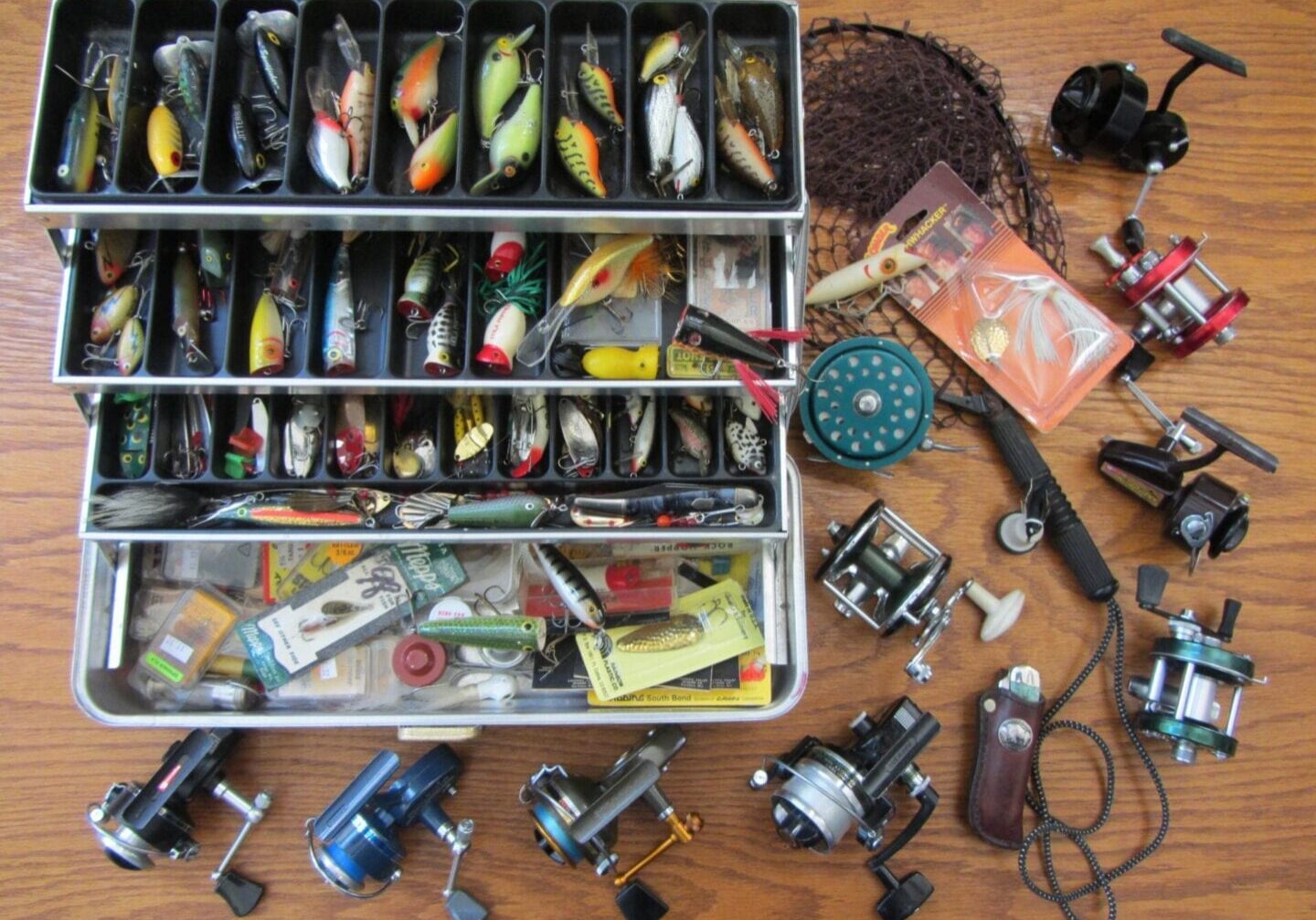 If your collection includes lures, fishing gadgets or pocket knives send us some photos. Maybe we can strike a deal on the whole collection.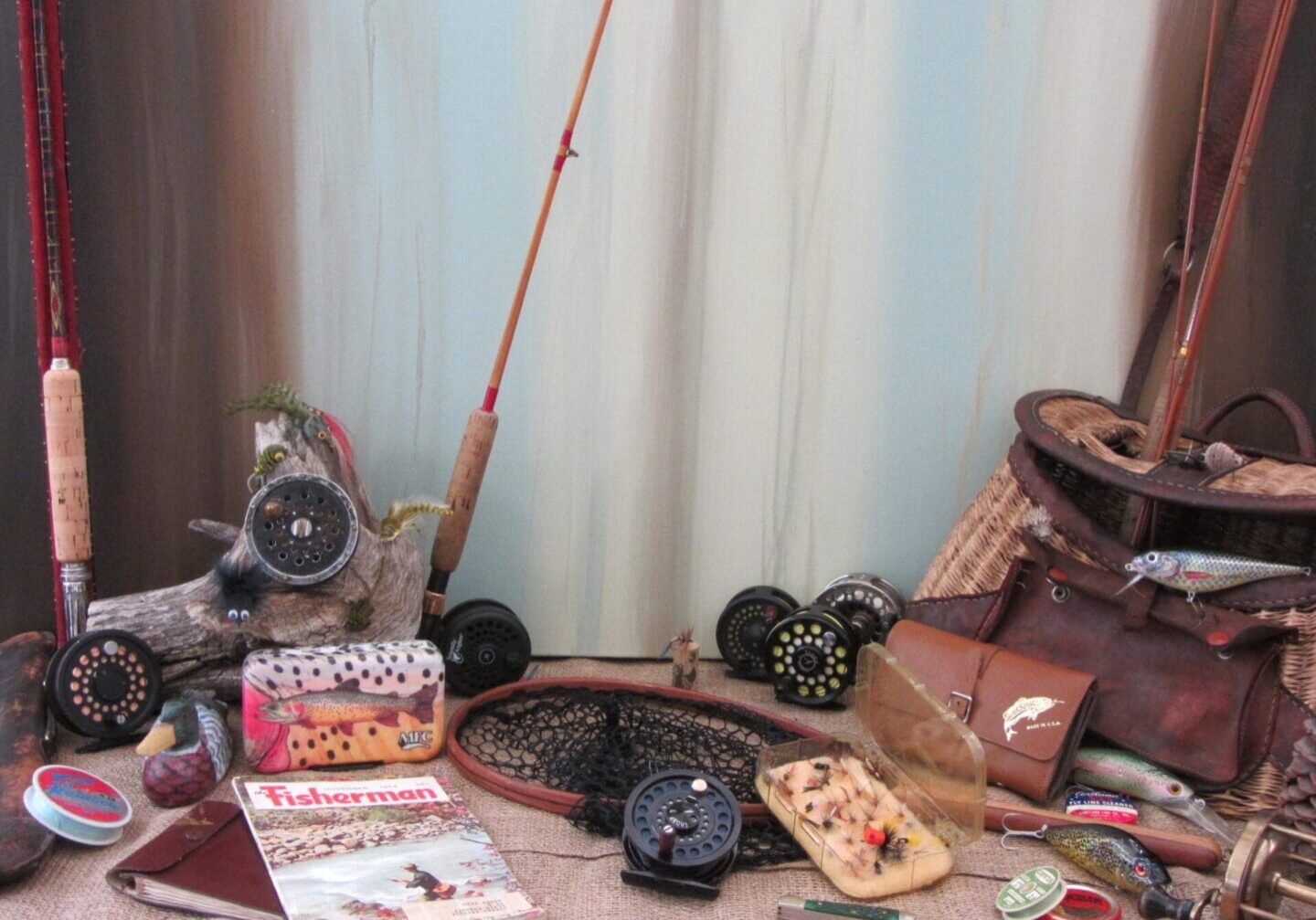 We've sold everything from rod blanks by makers like Fenwick, Sage, Orvis, G. Loomis and St. Croix to vintage bamboo rods for restoration. We buy brands like Eagle Claw, Shakespeare, Pflueger, ABU Garcia, Langley, Mitchell, Montague, Horrocks and Ibbotson, Penn, Ocean City and more. Not sure of the brand, but it looks old? We buy and sell that stuff too!